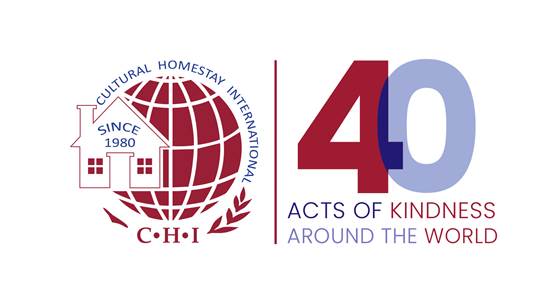 You're invited to celebrate with CHI throughout 2020 by getting involved in our initiative: 40 Acts of Kindness Around the World.
Join CHI/CAEP staff, program participants, host families/companies and loyal supporters to demonstrate that good deeds and acts of kindness are the hallmark of CHI and the most motivational way to make positive change.
On the 4th and 5th of March, we invite you to give a light in the life of a family with 13 kids! All the donations will go for their future house, warm house! And gifts like diapers, toys, food or new clothes will give them a little smile and a hope for a better childhood!
We call everybody to be part of the life change!
When: 4 and 5 March, 9:00- 18:00
Where: Marshal Garden Hotel, Etaj 6, Calea Dorobanți 50B, București
For whom: Boys – 4 months, 3, 5, 6, 8,10, 12 and 13 years old, Girls – 6, 7, 8 and 15 years old
Partners: CHI, Marshal Garden Hotel
TOGETHER WE CAN MAKE A DIFFERENCE!!!!